We could probably fill the entire thread with little things from the Metroid series.
One of my favorites is in Metroid Fusion, when your computer suddenly takes on a vague, ominous tone and tells you to return to your ship for "important information". As you make your way back, you're preparing yourself to run into something terrible given the tone of the game so far, but when you get there, your computer just tells you that the etecoons and dachoras you saved earlier have stowed away on your ship. It then gives you a video feed of them sitting in there, being adorable.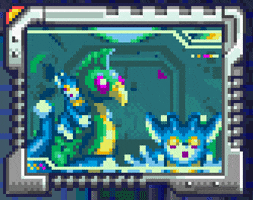 It's just a nice little moment that feels like a breath of fresh air when the game has mostly just made you feel helpless and on-edge so far.