Day 11: Chibi-Robo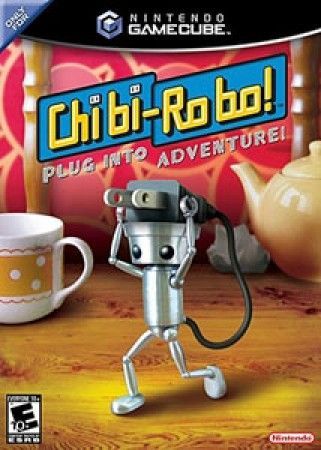 Perfect For
:
- Toy Story Fans
- If you like open world games but not the combat part of open world games.
- When you just got out of work and decide that you would like to do more work as a small robot.
What You Need
: A Gamecube or a Region-Free Wii.
Someone has to do the dirty work that most can't do. After all, a sanitation worker is no good if they throw up at every job they go to. Same for plumbers that can't touch the gunk in your pipes, or a fire fighter tramatized by fire. That's why these jobs get taken by people that can handle it. Eventually, someone has to step up for it, and why not the people that can deal with the worst of it? After all, it's not like you can get a machine to solve all your problems for you? Right...?
KNOWING SMILE ACTIVATE.
The Sandersons have bought a small housekeeping robot for their daughter Jenny. Despite their money issues making a purchase like this unwise, Chibi-Robo and its companion Telly Vision are here to clean up dirt, dispose of trash, and occasionally recharge at a wall outlet. Doing this gets Moolah used to buy items that will help in keeping the house tidy. However, things aren't as simple as all that with toys all over the place that will come to life and interact with Chibi-Robo. Some are friendly while others are... not to put it lightly. Everything in this game will slowly drain Chibi-Robo's battery as will getting hit and losing it all results in losing half of your Moolah so while there is no dead end state, you should avoid keeling over if you can. There is also a day night cycle to keep in mind as some people and events are only available at one time or another and as a robot you don't sleep. You will eventually be given a goal and the chance to achieve it but that's a spoiler so for now take it from me. With the other games the developers of this one being limited to Japan only, this is the best you're going to get unless you want the very different portable games. That feeling when you know Captain Rainbow will never be recognized in the west. It hurts man...