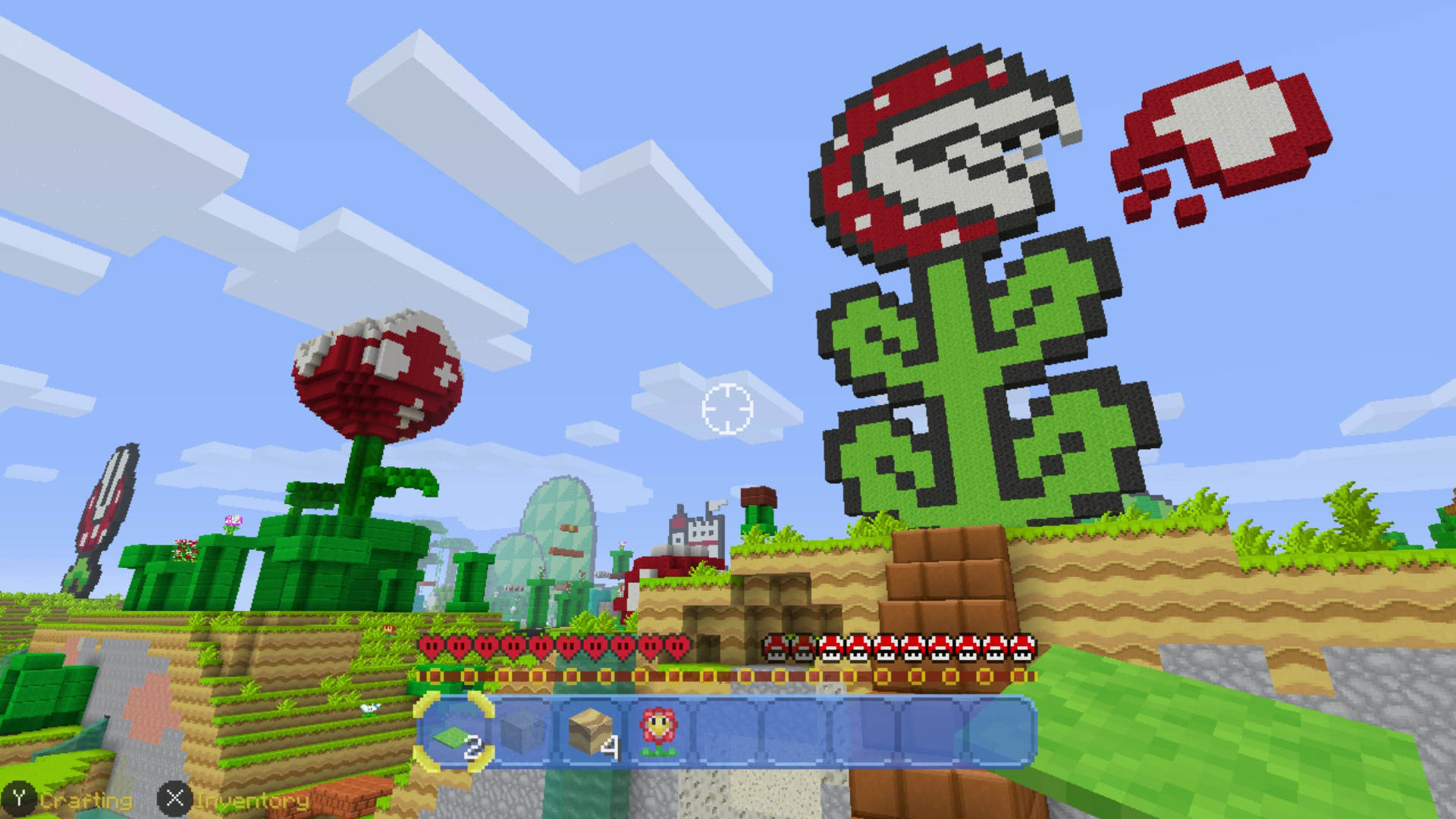 Minecraft: Nintendo Switch Edition

comes out this afternoon on the Nintendo eShop, with a physical version coming "at a later date." Nintendo sent us codes a couple days ago, and I've played a few hours of the game. I've had a great time. I mean, of course I have! It's

Minecraft

. I like

Minecraft

on PC, on consoles, and even

in virtual reality

.

It feels particularly at home on the Switch, however, and I can actually see myself playing more of this version than I have since I first bought the game on PC all those years ago.

For the most part, this version of

Minecraft

isn't particularly different from other console versions of the game. It runs at 60fps docked and undocked, and both versions look crisp and play well. The draw distance is noticeably longer when docked, but only if you put screenshots of the two versions side by side.
More:
https://www.kotaku.com.au/2017/05/minec ... do-switch/
I can't see how much it is. And since I already have the PC version, I can't see myself adding this... yet. If ever. ;)
Does this game interest you?